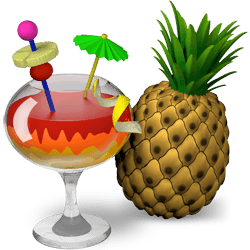 more than a year ago, i published the article how to convert an .avi file for use in gopro studio, using only freeware, which has apparently seen quite some interest. recently, the article has accumulated more and more comments about problems following the tutorial. after a fresh install of Windows and GoPro Studio, the Cineform HD codec is indeed no longer available in MPEG Streamclip.
here's an easier method of converting non-GoPro videos for compatibility with GoPro Studio, which has worked for me. this one replaces MPEG Streamclip with another piece of free, open-source software: Handbrake. it does, however, require a "Step 1" type import of the converted video, and subsequent conversion inside GoPro Studio before you can use it in "Step 2" (Edit).
first, download Handbrake and install it.
Open the video file you'd like to convert via "Source", and then use the following settings (screenshots below):
Video tab:
Video codec: H.264 (x264)
Constant Framerate
H.264 Profile: High
H.264 Level: 4.1
Audio tab:
Codec: AAC (avcodec)
Bitrate: 128
Samplerate: 48
To adjust the sample rate, toggle "Show/Hide" in the right (marked green in the screenshot below).
Finally, make sure to change the output file extension to .mp4 if it auto-fills with .m4v. Using these settings, i was able to import footage from a Sony RX100 into GoPro Studio starting at "Step 1: View and Trim", and edit it in Step 2 (following GoPro Studio's conversion).