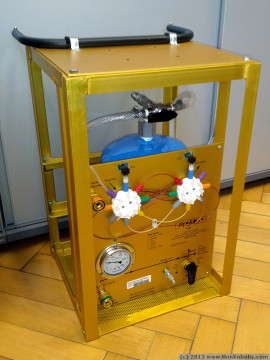 A colleague and I recently tried to set up an HPFM at work. If you don't find the Urban Dictionary definition for HPFM satisfying: High Pressure Flow Meters are used to measure the hydraulic conductivity of plant roots, stems and more.
The more specialized your device, the more complicated it usually is to set it up, and the HPFM Gen. 3 by Dynamax was no different: the installation process encompassed many pages of a manual that was, in some points, less detailled than we would have wished.
Here's our own version of a software installation guide for Windows 7 (64-bit), which also contains some necessary steps that weren't mentioned in the official manual.