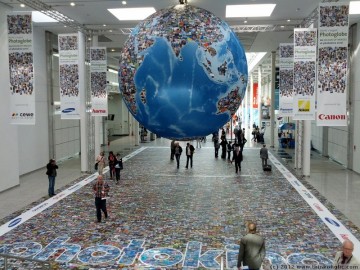 photokina 2012, the world's largest imaging fair, took place last week in cologne, germany. there was a lot to see and test on the huge fairground that is koelnmesse, not just from the big players in photography and imaging. i was there with lytro, maker of the first consumer light field camera.
photokina was my second time to meet eric cheng, underwater photographer and, more recently, director of photography at lytro, in real. our lives had intersected very briefly 8 years ago in berlin. other people i was lucky enough to meet were gretchen harding and sam tellman from lytro, adam hanlon from wetpixel, and andi voeltz (second time in 8 years also).
had a great time, and found new inspiration for both photography and lightfield photography!
on a side note, attending a photography fair had exactly the effect i was afraid of (or hoping for?): i need a new camera. :)

photos after the break: