wilsons promontory national park (australian: "the prom") is located at the southernmost tip of continental australia. we arrived there in cool, rainy-windy weather which, we were told, was "pretty ordinary".
since we didn't have much extra time to spend there, we just braved the weather and hiked up mount oberon anyway – and in the process, got to know the beautiful cool temperate rainforest in what can only be described as "the rain".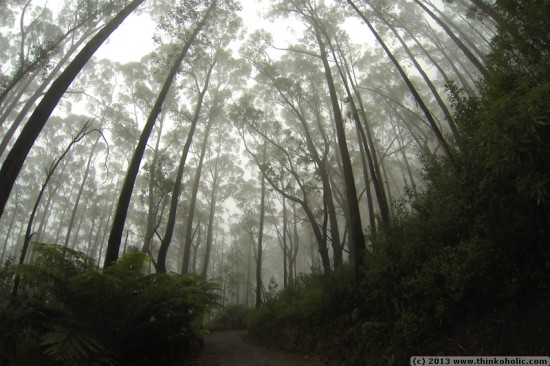 the view from mt. oberon summit is said to be stunning…
other fun memories include a 15 minute hunt for dollar coins, watching wombats grazing like crazy at the camp ground, looking for habitable hollow trees in the forest, and a very cold and challenging day for our "go for a swim every day" challenge.
extra points if you got the reference. :)