why don't you try to guess what you see in this photo, and then continue to see the description? :)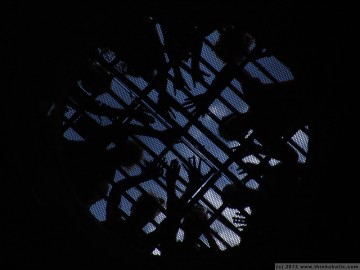 so, what's your guess?

what you're looking at is a photo of a well shaft. more precisely, it's the reflection of some friends and me on the water surface of a well shaft, which is covered by a metal mesh and grill.
it was taken last summer in stanjel, slovenia, and is one of my favourite photos from that week.